B2B
Server & storage oplossingen
Op maat gemaakt voor uw bedrijf, made & serviced in Belgium.
Smartworx verkoopt, assembleert en ondersteunt een volledig eigen servergamma, op maat samengesteld met bewezen technologieën en gericht naar zowel kleine als grotere bedrijven.
De beste keuze voor de KMO
Waarom Smartworx Servers?
Naast cloudoplossingen biedt Smartworx ook servers aan, die u binnen uw bedrijf kan plaatsen of in een Belgisch datacenter. Een eigen server is in kleine KMO's niet altijd nog nodig, maar bij bepaalde specifieke wensen of noden, of in grotere bedrijven, biedt dit vaak nog een aanzienlijke meerwaarde. Denk maar aan volgende USP's:
Uw data blijft binnenin uw bedrijf, en verlaat het gebouw niet (behalve voor backups!).
Werken met grote en/of complexe bestanden? Niets is zo snel als lokale opslag op uw eigen server of NAS/SAN.
Een éénmalige investering met minder wederkerende kosten.
Samengesteld op maat van uw bedrijf - we bouwen een server met exact de componenten en performantie die uw bedrijf nodig heeft.
Maak de combiantie met een cloudoplossing, bijvoorbeeld uw e-mails in Microsoft 365 en uw data op een on-premises server. Er zijn oneindig veel mogelijheden.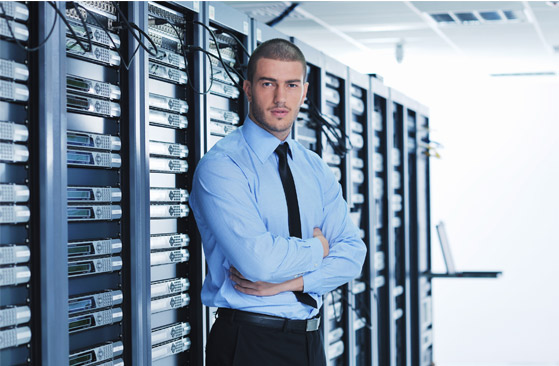 Arrow 10
R200/R300 Series

1U 19" Rackmount Server System
Single socket Intel Xeon E Processor
Tot 4x DDR4-3200 memory modues (max. 128 GB RAM)
4x 3.5"/2.5" drive bays (SAS/SATA)
Dedicated out-of-band management KVM-Over-IP
R210 Series: 350W power supply
R310 Series: 1+1 450W Redundant Power Supply
Vraag vrijblijvend info
Arrow 10
R500 Series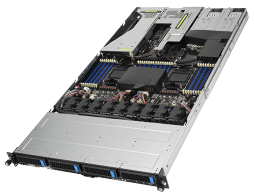 1U 19" Rackmount Server System
Dual socket 4th Gen Intel Xeon Scalable Processor(s)
Tot 32x DDR5-4800 memory modules (max. 4 TB RAM)
R510 Series: 4x 3.5"/2.5" drive bays (NVMe/SAS/SATA)
R521 Series: 12x 2.5" drive bays (NVMe/SAS/SATA)
GPU Ready
OCP 3.0 support
Dedicated out-of-band management KVM-Over-IP
1+1 Redundant Power Supply
Vraag vrijblijvend info
Blackney 8 SS
R500 Series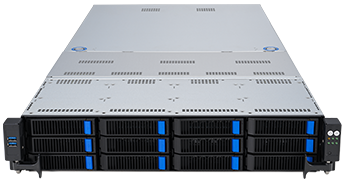 2U 19" Rackmount Server System
Dual socket 4th Gen Intel Xeon Scalable Processor(s)
Tot 32x DDR5-4800 memory modules (max. 4 TB RAM)
R510 Series: 12x 3.5"/2.5" drive bays (NVMe/SAS/SATA)
R520 Series: tot 24x 2.5" drive bays (NVMe/SAS/SATA)
GPU Ready
OCP 3.0 support
Dedicated out-of-band management KVM-Over-IP
1+1 Redundant Power Supply
Vraag vrijblijvend info